Indie-author Thomas C. Stone developed a fascination for science fiction early in life. As a student, Stone studied writing, classical literature, philosophy, linguistics, and computer science. To support his writing, he has worked as a teacher, technical writer, systems analyst, martial arts instructor, and various other odd jobs. Additionally, Stone has completed a dozen novels primarily in the science fiction genre and, by his own admission, is more interested in the realistic interaction of characters under stressful and extraordinary settings.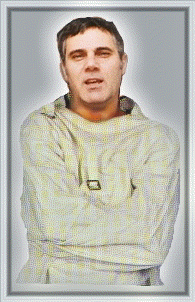 Contact: northtexasdrifter@hush.com
Publisher: Cooper's Press

"Writing for a living," says Stone, "is not for the timid nor the faint of heart. One could aspire to a great number of noble occupations and gain fortune and fame easier than from the modest scribblings of the fiction writer. Down South, we have a phrase for it. One is called into it, so we say, as if the Lord compels the writer to write. But the truth is, it can be just as much of a curse as a blessing and achieving even modest success can be similar to scaling Everest. What keeps me going? I have to do this. I can't do anything else anymore. I've burnt all my bridges."

Thomas Stone currently lives in a small north Texas town with Adzo the telepathic cat.